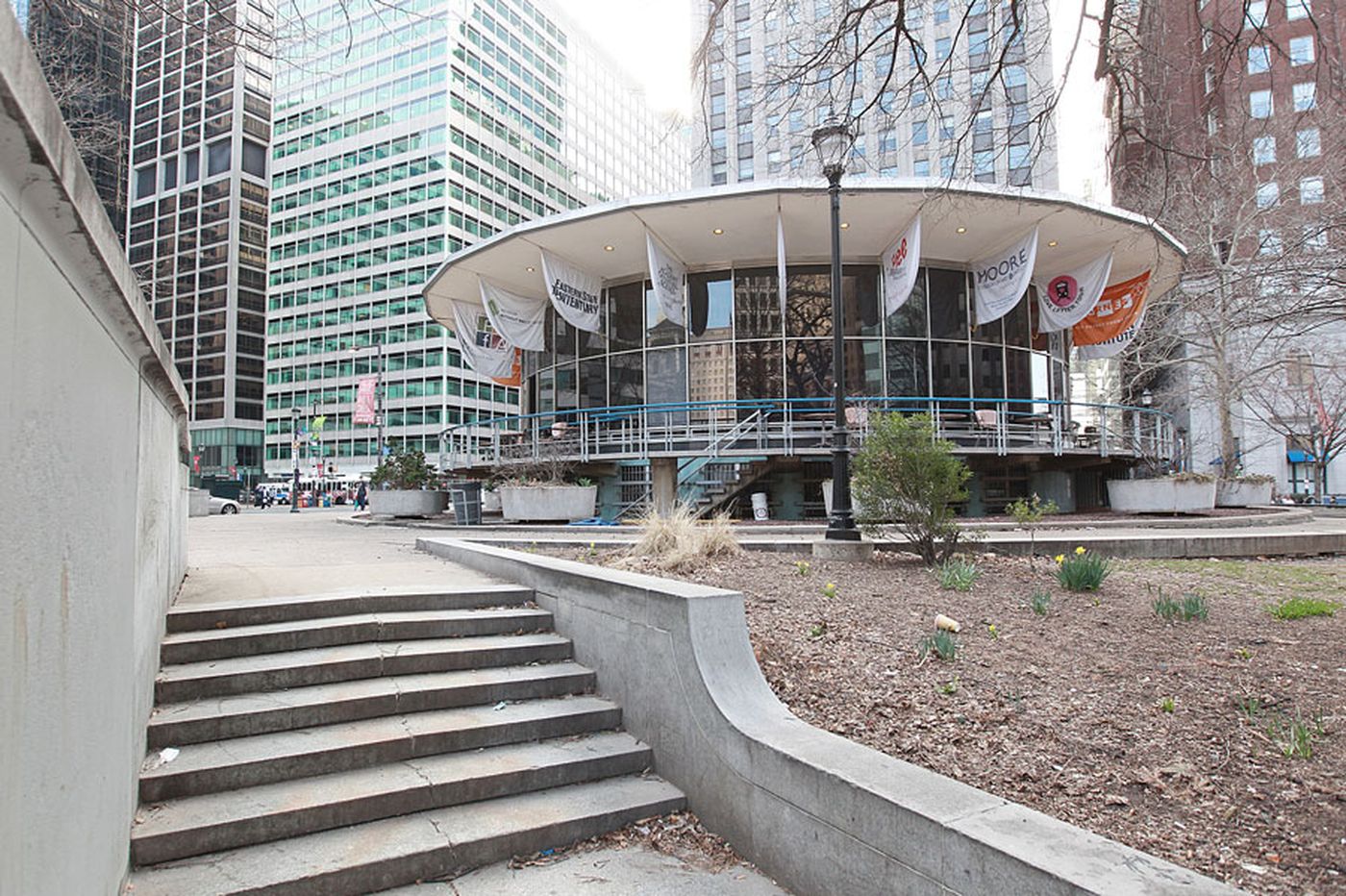 Valerie Safran and Chef Marcie Turney, the couple known for turning one stretch of 13th Street in Washington Square into their own restaurant row, will open a new bar and restaurant in LOVE Park this year.
Called Loveluck, it will occupy the Fairmount Park Welcome Center, the circular building near 16th Street and JFK Boulevard that is often likened to a spaceship or flying saucer. A spokesman for the restaurateurs said it would open sometime later this year and that more details would be announced next Wednesday at a news conference held by the city.
Loveluck will be the sixth Center City restaurant for Safran and Turney, whose other businesses include Barbuzzo, Bud & Marilyn's, Lolita, and Little Nonna's. They are partnering with Terence Lewis, a longtime manager and beverage director for their company, Safran Turney Hospitality.
Credit: Allison Steele, philly.com